An overview of my services
Below you will find an overview of my services, with the option to register directly.
Registering means that you sign up for a consultation, guidance or workshop.
We will contact you to finalize the registration.
Do you need custom help in addition to our services? Do you need custom help in addition to our services? Please contact me via the contact form.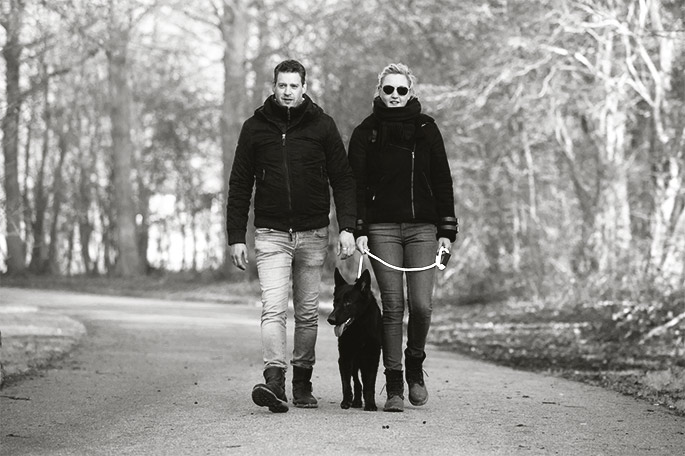 Consultation for Dog and Owner
Our focus lies on both the dog and owner. You believe your dog should change, and you would like to see a different behaviour from him or her.
However this is only possible, if you, or your family, work on it together with your dog.
During the session we discuss what goals you want to achieve. A different approach is required for each dog-owner pair. We will then work on these goals in practical situations.
We begin the consultation with finding out what the struggle is, so we can then convert it into a strength.
We then follow up with practical tips to help you and your dog. Often one consultation is enough to achieve the goals set.
An important theme in our consultations is the prevention of incidents, setting aside negative emotions and making room for new knowledge, experiences and fun! I would be happy to help you!
Location: in your home, throughout the Netherlands and Belgium * *
Duration: 2 - 2.5 hours
Price: consultation price depends on your place of residence

* It is also possible to practice in Hoofddorp with the help of other dogs. This location is especially suitable for dogs that lunge at other dogs.

A new puppy means a big change in your life. Oftentimes, owners wait too long to ask for help or guidance. By understanding what your pup's needs are and responding to them, you can build a good relationship together.
A lot of behavioural problems can be prevented by getting help as early as the first weeks after your puppies arrival. Understanding how your leadership forms a solid basis for your puppy will save a lot of frustration and work later on.
In addition, your pup is grateful because he can rely on you as a stable leader. This guidance is useful for the whole family, helping everyone understand what role they have to fill for the new pup.
In three consultations I will help you and your puppy grow up in a fun and pleasant way.
The first consultation is in one of the first weeks, preferably as soon as possible, after your pup's arrival. This consultation is focused on how to be a good leader, through calmness, tranquility and clear rules and boundaries.
The second consultation is three to four weeks later. It builds on the first consultation and we take a walk together. Other important points are dealing with possible anxieties, strange dogs and new people.
The third consultation takes place 10 weeks later. Your puppy has entered a new phase and it is extremely important to continue working together on your and your dog's basic needs.
This consultation is different for everyone. One pair might need extra outdoors training, while others might want to tackle indoor behaviour problems. We tailor it based on your needs.
A discount applies to the puppy guidance package compared to the regular consultations.
Location: : in your home, throughout the Netherlands and Belgium *
Duration: : 2 - 2.5 hours per consult
Price: : consultation price depends on your place of residence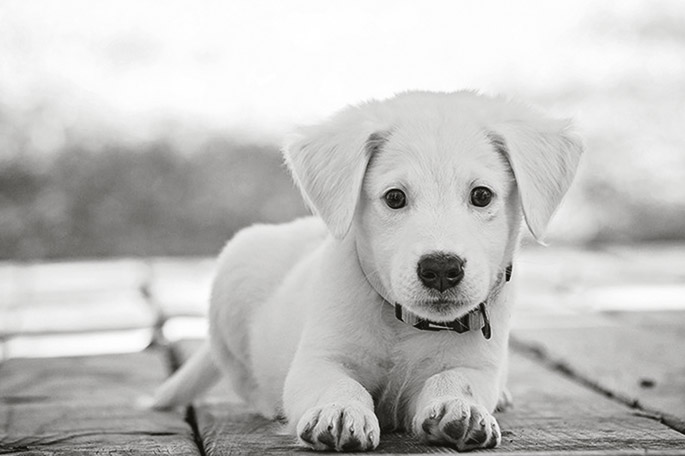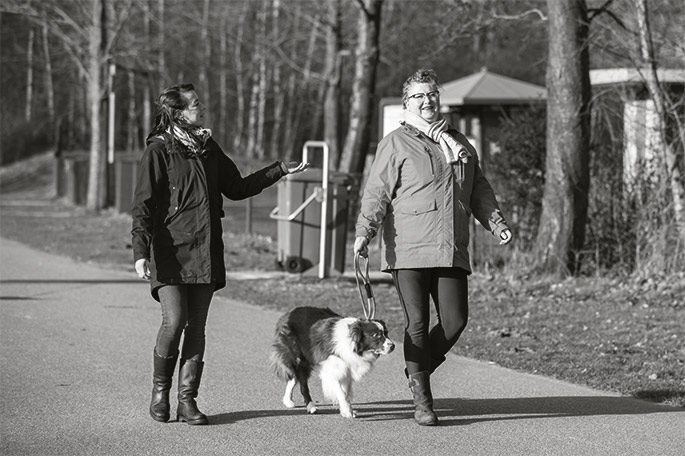 'A RELAXED WALK TOGETHER'
One of the most frequent issues we see is dogs who like to pull on a leash. Everyone knows the situation, the owner being pulled along by their dog. It seems so simple, but oftentimes you notice it when it's too late and the dog's behaviour is out of control.
dogs who pull on the leash;
dogs who lunge at passing dogs;
dogs who bark on a leash;
dogs who are anxious on a leash;
owners who struggle to keep control of their dog during the walks.
During this workshop you learn how to walk in a relaxed way with your dog, ensuring that you'll be able to enjoy all your future walks.
We start with half an hour of theory, explaining the rationale and basic elements of walking your dog.
With this newly learned information, we start the second part of the workshop. We focus on actionable advice and spend about one to one and a half hours practicing. We conclude with an evaluation and you have the opportunity to ask more questions.
Location: various locations in the Netherlands
Duration: 2 - 2.5 hours
Price: € 125.00 with a dog / € 65.00 without a dog
Start time 10am or 1pm
Dates will be announced here and on Facebook
Once a month, on a Saturday, we go on a group walk, with a maximum of 12 dogs. There is nothing more enjoyable than walking with your dog! You and your dog can meet other dogs in a safe environment. 
You may want to develop more confidence in yourself and your dog when encountering other dogs. 'Guided walking' is a suitable opportunity to work on your confidence in a controlled and fun manner. 
During these walks you practice walking together with other (social) dogs under supervision.
During the walks we pay attention to the important points: peace, tranquillity and relaxation.
Location: Hoofddorp or other location, to be announced
Duration: 1 - 1.5 hours
Price: € 15.00 per dog
If you would prefer to have my full attention, there is the option of a 1-on-1 guided walk. This walk can take place anywhere in the Netherlands. Get in touch for possibilities and prices.
Please note: Please note: 'Guided Walks' are not suitable for dogs that are often lunge at other dogs or are anxious on the leash. This behavioural problem requires a 'Dog and owner consultation' in which more time and attention can be devoted to the root cause.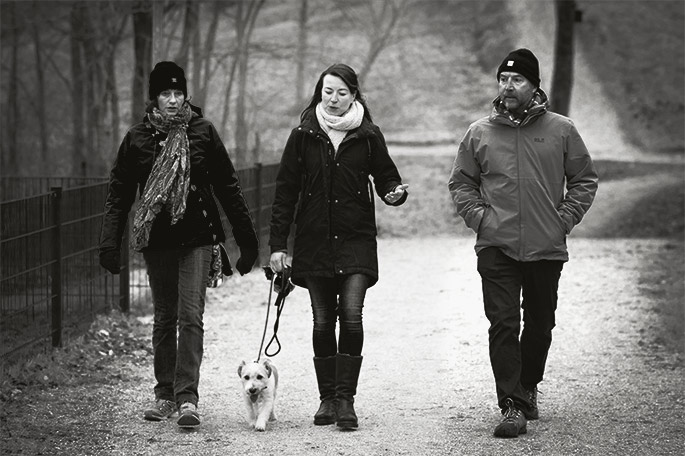 Is your question not listed? Don't hesitate to contact us.